All rider photos sourced from MotoGP.com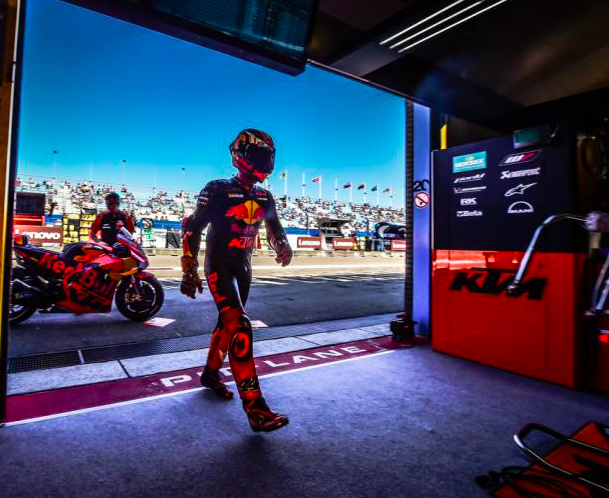 Okay, we may not have seen KTM rider, Pol Espargaro land a pole position just yet, but we have seen some remarkable improvements from the Spanish rider over the past three years. A team switch is no walk in the park, just ask Pol's new teammate Johann Zarco! A performance set back is expected when a rider joins a new team. What is important and noteworthy is when a rider switches a team, pushes through the set-back phase and then steadily improves their performance by prioritizing necessary skills to handle their new bike.
So since joining the KTM team, where has Pol excelled the most and where do we hope to see a little more development? Let's break it down…
*Note: all data taken into consideration is from 2017 – 2019 for the first 9 races of each season*
Finish Rate
3 DNFs within the first 9 races in 2017, 2 in 2018 and how many this year? ZERO!
Pol's finishing rate has been on a steep climb since joining KTM and regardless of whether he's competitive with the top dogs, consistently gaining championship points is key. Remember when Nicky Hayden won the World Championship? Yeah, he didn't win a single race. It's all about the points people.
Combined Index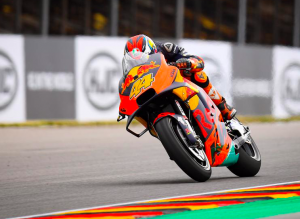 Pol's average combined index for the first 9 races of the 2017, 2018 and 2019 seasons is on a linear path to improvement. While not every single race index has shown significant improvement year to year, any backpedaling in index value is so minor that it is not worthy of attention. 
An improvement in historical combined index reflects a balance maintained between speed and consistency where sector speed holds the most weight and is handicapped by sector time consistency.
As Pol continues to work with KTM in developing their machinery in the premier class of racing, he will develop a harmony with the bike that allows him to push it harder without compromising the 2+ years of foundation they have built. It's only up from here!
Predator / Prey Ability
Overall, Pol shows improvement year to year for both his predator and prey indexes. With that said, his variance each year is significantly higher than we would like to see. What does this mean exactly? 
Pol has the ability to prioritize and ride with a defensive and offensive mindset when necessary but has not found stability in this race to race. Some GPs he will excel and others he will get swallowed by the group.
Maintaining a SMALL variance in both these indexes is necessary in order to practice and execute holding a position, overtaking others at opportune times and recognizing your own strengths and weaknesses on every sector of every circuit.
Last Thoughts
As we see Pol begin to push himself and the KTM on the circuit, we hope he does not sacrifice a consistent performance throughout the season as each race holds valuable championship points. We saw the Spanish rider take a podium position at the 2018 Valencia Grand Prix, where DNFs were being given out like candy as a handful of riders went for a swim on the wet circuit. Pol must find his edge that sets him apart from his opponents as the series continues to climb a competitive slope.