All rider photos sourced from MotoGP.com
The German Grand Prix came and went with Marquez and Vinales back on the podium together and LCR Honda rider, Cal Crutchlow making a guest appearance as he rounded out the top 3.
The Czech GP is on the horizon but first, riders will enjoy a well deserved summer break and race fans will shed a quick tear out of boredom. So how do the riders AND teams stand now that we are just about half way through the season?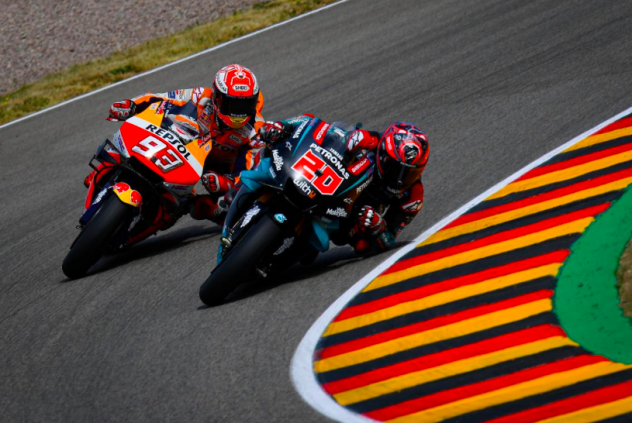 Well unless you have been living under a rock, you know that Marc Marquez is taking the 2019 season by storm. Sitting in 1st place in the championship rankings, the Repsol Honda rider has a 58 point lead over Andrea Dovizioso who by the way, was supposed to be Marquez's biggest competitor for the championship title… As it turns out, many of the seasoned factory riders are stuck on the struggle bus and we are seeing some new faces lead the pack through the season. At this point, riders are focused on taking points away from Marquez before it's too late.
Current Top 5 Ranked Riders:
Marc Marquez – on fire with 8 podiums and 1 DNF
Andrea Dovizioso – hit or miss this season with 4 podiums, 1 DNF and 4 "underwhelming" finishes
Danilo Petrucci – 3 podiums in a row (including his 1st FIRST place finish at Mugello), 0 DNFs and a spot on the 2020 Ducati Factory team
Alex Rins – a first MotoGP win in Texas, 2 DNFs in a row (ouch) and a gradual improvement in qualifying performance
Maverick Vinales – a pretty inconsistent performance with 3 DNFs, 3 podiums and the rest not very memorable
Current Top 3 Team Rankings:
Ducati Team – two competitive riders that may not have the most wins but show consistency in number of finishes and points earned.
Repsol Honda Team – basically one rider carrying the weight of the entire team as the other continues to figure out how to tame the Honda.
Monster Energy Yamaha Team – a seasoned team lacking parallel performance and experiencing a teeter-totter effect (one prevails as the other falls in the shadows).
Who To Keep An Eye On
Fabio Quartararo – leading the rookies through their first season, Quartararo shows great promise as he studies the top riders and shows his ability to put together 25+ competitive, consistent laps.
Jack Miller – he may have 3 DNFs, but at the start of the season, many questioned his chance of swooping a factory seat. With an average finishing position of 5th, Miller may pose a major threat if he can learn how to preserve his tires throughout a race.
Jorge Lorenzo – He struggled, he started to climb, he took out 3 of the top riders, he suffered from a gnarly crash. Okay yes, he is all over the map but we have seen glimpses of the old Jorge we once knew. Give him time and we may see the Spanish rider find his groove with the new bike and new team.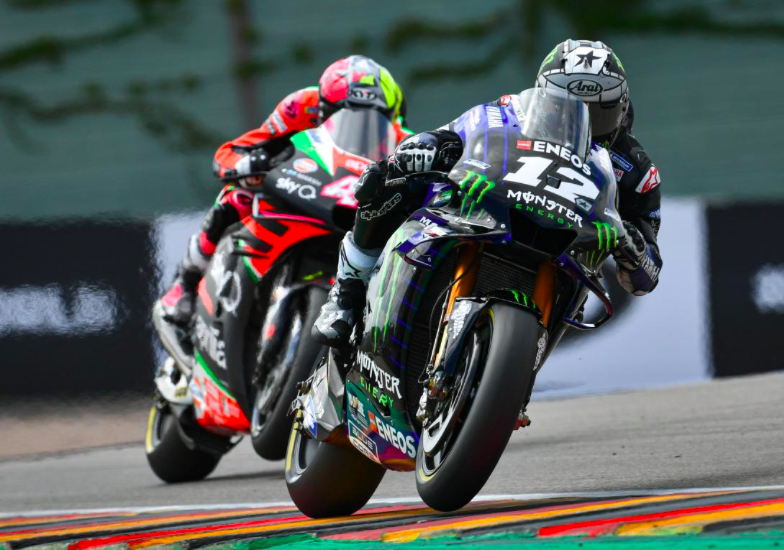 It may be summer break but we have some exciting new material in the works! Stay tuned and be sure to sign up for our weekly newsletter by clicking here.