All rider photos sourced from MotoGP.com
The 2019 season has had a rollercoaster of races thus far, and it's only round seven… Four riders have claimed the first six 1st place podiums and two of those riders are sitting pretty with their first MotoGP win of their careers. Suzuki rider, Alex Rins and Ducati rider, Danilo Petrucci have each made quite the impression as they fly through the start of the season. Currently sitting in 3rd and 4th place in the World Championship rankings, these two riders sit among 2018 World Champion Marc Marquez and 2018 runner up, Andrea Dovizioso.
Now people may call this luck, given that that some of the more seasoned riders have had their ups and downs (let's recall COTA "king" Marc Marquez and Italian "superstar" Valentino Rossi). Everyone is allowed a crappy race weekend once in a while, right? I'm going to go with no… Every single championship point collected in a season matters. If you want to land in the top 5, you can't afford an "off" weekend. So where did Petrucci and Rins come from?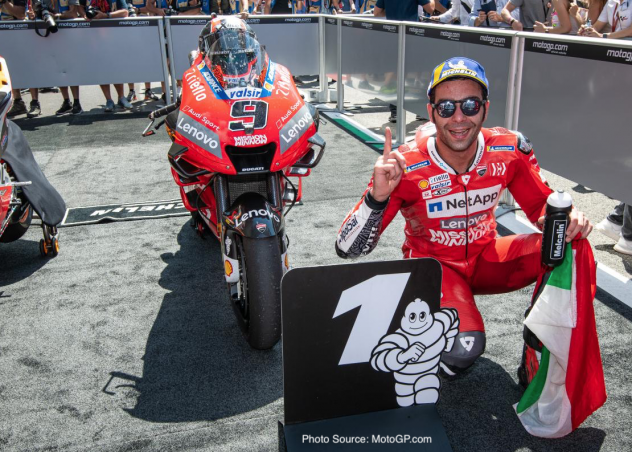 Let's start with Petrucci… Since joining MotoGP back in 2012, Danilo has yet to earn a pole grid position. He has landed a P2 or P3 on the grid 9 times. Over the course of his career, he has landed on the podium 8 times, three 3rd places, four 2nd places and after last weekend, one 1st place. The Ducati rider ranks 5th out of the group for speed trajectory and 6th for consistency trajectory. To put this is simple terms, he has a strong improvement rate year to year and unlike many of the riders that have been riding since 2012, he is far from plateauing. Could the 1st place that he snagged in Mugello be the kick he's needed to keep up with the big dogs? Time will tell.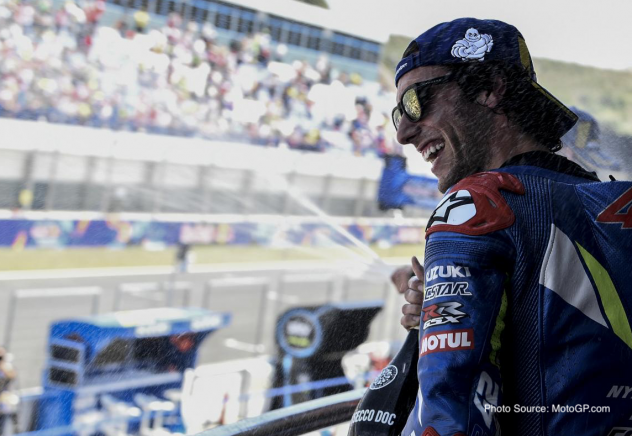 Suzuki rider, Alex Rins, has a bit of a different story. Having only been in the series since 2017, we still consider him a greener rider. Does this mean we downplay his skill and technique? Quite the opposite. Although Rins has yet to earn a front row grid position, the Spanish rider always seems to find a way to utilize his predator skills and sneak his way to the front of the pack. Rins has two 3rd places, four 2nd places and after COTA this year, one 1st place under his belt. Not bad for a rider going into his 3rd year on a newer manufacturer. Alex Rins is young, he's newer to the series and he holds the strongest trajectory rate for both speed and consistency out of all the riders. His path is promising as he begins to refine his skills and prioritize his game plans going into each race week.
We believe that Ducati and Suzuki have strong, unique riders representing them on the circuit. Both Danilo, a more seasoned rider, and Alex, a greener rider, show great potential as they race into the 2019 season. Utilizing their already developed skills, we hope to see both riders study and learn from their opponents to maintain this momentum.