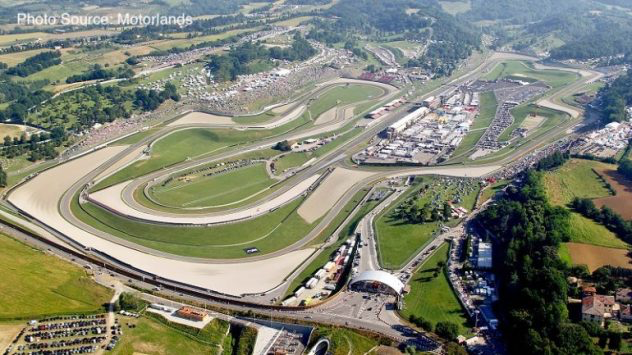 The teams and riders have arrived at Mugello for one of the fan favorite GP races of the season. Last year we saw an incredible race from Ducati riders Jorge Lorenzo and Andrea Dovizioso who took 1st and 2nd place. Yamaha rider and Italian superstar, Valentino Rossi rounded out the podium with a tough fight for 3rd. This year is any mans race as the start of the 2019 season has already brought unexpected twists and turns.
The Mugello Circuit is known to be one of the most beautiful yet difficult circuits in the series and has presented challenging weather conditions in the past. So how does the weather look this weekend?
This weekend is looking fairly stable for day to day forecast. A slight humidity is predicted on Friday but dwindles down to a comfortable level by Sunday. Last year's air temperature on race day climbed to a high 29 degrees celsius. The forecast for Sunday runs parallel to the historical average at 22 degrees celsius. While this weekend's air temperature is said to vary greatly from last year, circuit temperature is a whole different game. Partly cloudy skies on Friday will offer cooler circuit temperatures for free practice but that won't last all weekend… Saturday and Sunday are forecasted to have clear, sunny skies which we can expect to result in a big jump in circuit temperature. Tire choice from Friday to Sunday will be crucial for riders as this circuit requires repeatedly deep breaking and hard acceleration. If riders do not work to preserve their tires each lap, it will be evident as they begin to slowly lose their edge in the tighter sections.
Little cloud coverage resulting in high circuit temperatures have posed challenges to riders in the past. A self and bike preservation mindset will ultimately separate the podium contenders from the mid pack crew. Historical data shows little water vapor / moisture present in the air which we LOVE for Mugello! The air temperature is historically mild enough to not retain water which would cause humid conditions. The alternative to humidity would be rain… So we will keep our fingers crossed for more dry air as riders hit the circuit for free practice tomorrow.
Good luck to all the riders and teams!