Rider photo sourced from MotoGP.com
Yamaha rider, Franco Morbidelli, had a great start to the weekend in Jerez and snagged an amazing P2 grid position just ahead of 2018 World Champion, Marc Marquez!
Here's what our team thought of the young gun going into race week…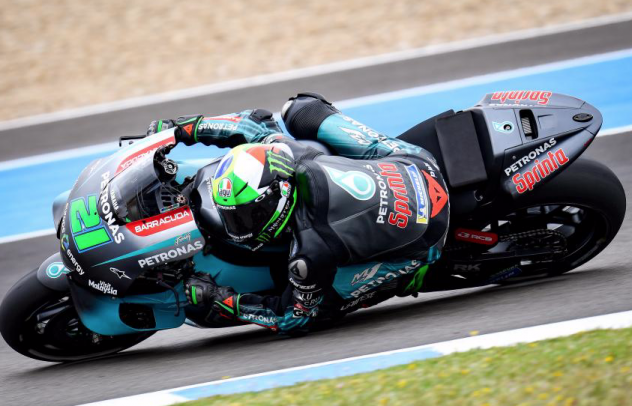 Let me just state the obvious, as a rookie in the 2018 season, Morbidelli killed it at Jerez. Placing 9th just after Alvaro Bautista last year, Morbidelli currently holds the third strongest historical consistency index of the pack. Why do we care so much about this? A rookie with a strong consistency shows early signs of a mature rider, identifying skills that ultimately separate out those who are able to lead the series. Don't get me wrong, fast times are great in all, but what are they worth if they aren't paired with consistency? Often times we see consistent times from riders in the back who are riding at a slower pace. But last year at Jerez, Morbidelli held the 9th strongest speed index out of the 17 riders who crossed the finish line. We saw a strong performance from the Yamaha rider in Texas where circuit temperature conditions often mirror those in Jerez. With a smart tire choice and continuing development in fluidity, we hope to see Morbidelli use the 2019 season as a time to defend his seat on the Yamaha satellite team.