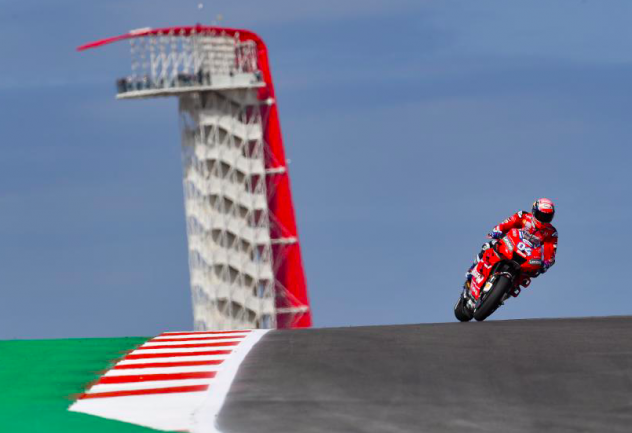 Fluidity. Adaptability. Andrea Dovizioso.
Ducati rider, Andrea Dovizioso, had a rough start to the weekend at the Grand Prix of the Americas in Austin. Having to start qualifying in Q1, Dovizioso was showing promise to making it into Q2 until his teammate, Danilo Petrucci cranked out an incredible lap and snagged the second spot. Way to steal the spotlight Petrucci…
Having to start on the gird in P13, Dovi knew he needed not only a great start off the grid, but a plan of attack in order to climb his way through the pack. Well, IT WORKED! Starting in P13 and finishing in P4, Dovizoso not only reminded us what an incredible predator he is, but he also moved his way into 1st place in the World Championship rankings. That's right folks, we have a new championship leader!
Let's get back to this whole "predator" idea. Our team has developed a new index (yes, you heard me, another index) known as the predator index. This identifies those who are able to study other riders and methodically catch their opponents lap by lap.
Andrea Dovizioso held the strongest predator index out of everyone last weekend at COTA. Additionally, he held the strongest consistency index for all sectors combined. Time and time again, Dovi has shown his ability to not only exploit the brut strength of the Ducati in regards to deep braking transitioning into unparalleled acceleration, but he can also harness the powerful machine and reveal an agile side through technical sections. We believe these skill sets gave Dovizioso an upper hand as COTA presents a variable configuration that encompasses all possible elements a circuit can offer.
Does this help explain why Dovizioso was on our MVP Rider list?
Congratulations to Ducati for a strong fight to the finish line!