All rider photos sourced from MotoGP.com
What a weekend! Extreme weather conditions, two jump starts off the grid and after six years, a NEW COTA king. Where to start….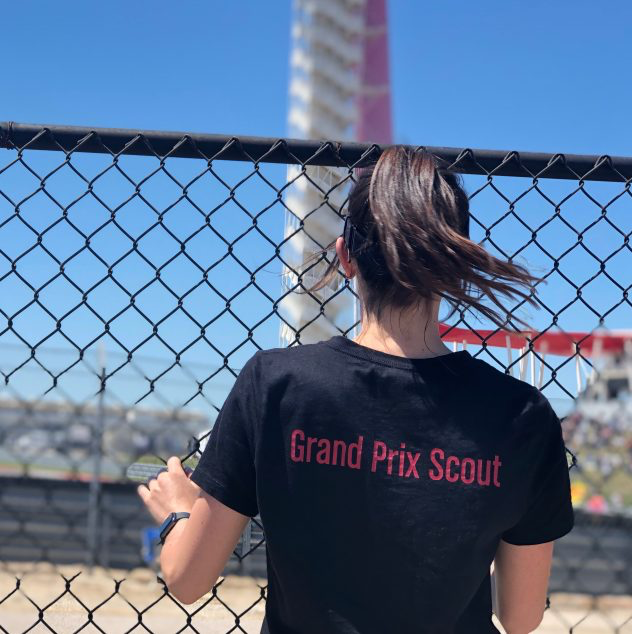 First off, I would like to mention what an amazing weekend our team had in Austin. COTA is arguably one of my favorite circuits I've visited yet. The circuit itself encompasses every configuration possible and has some of the most drastic elevation change – which by the way, provides amazing views for spectators! The weather posed many challenges for the teams as tire choice was as critical as ever. It also posed many challenges for those who didn't bring sunscreen. Ouch.
All in all, it was a smooth sailing weekend and we can't say enough good things about the venue, the volunteers and everyone that contributed to race week!
We're going to focus on four riders in particular today (we didn't forget about Lorenzo and A. Espargaro who DNF!) Let's begin with what EVERYONE is talking about – 2 crashes, 1 manufacturer… not the best weekend for Honda.
Marquez
COTA has historically been known as Marquez territory as up until this weekend, he had been the only rider to claim pole position and the only one on that first place podium. With another incredible qualifying on Saturday, the Repsol Honda Rider earned his 7th pole position in Texas (in a row) and was ready to defend his title as the COTA King. With a great start off the grid, Marquez was cranking out an incredible race pace as he pulled away from the pack with each lap. Just as the crowd accepted a 7th win from Marquez, BOOM! Low slide on lap 9… Unable to bump start his bike, Marc Marquez retired from not only the race, but from his COTA pedestal.
Crutchlow
I've said it before and I'll say it again… if Cal Crutchlow can keep it on two wheels, he is a force to be reckoned with. After a controversial jump start penalty in Argentina, Crutchlow entered the race weekend with guns blazing, determine to show officials, his opponents and the spectators what he's made of. Perhaps he came in a little too hot? With a strong performance during qualifying, Crutchlow landed in P3 on the grid and remained in 3rd for five laps until he reminded us why he is a wild card. With a low slide in lap six, Crutchlow retired from the race and ended his weekend in COTA a bit earlier than he had hoped.
HOLY JUMP STARTS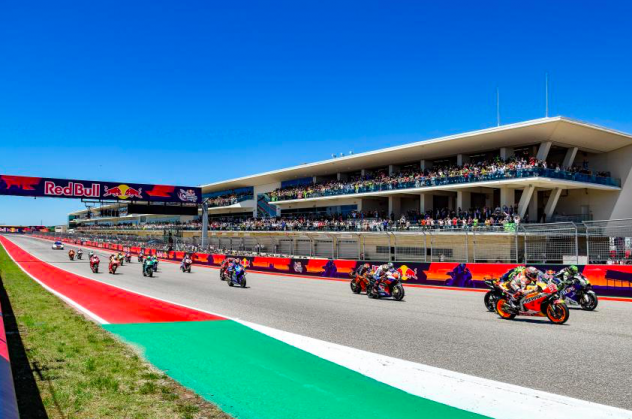 Alright guys, it's time to get it together. With not one but two jump starts this weekend by factory riders, the ride through penalty is becoming a frequent occurrence this season.
Maverick Vinales
Second row, P6. 3… 2… jump start… 1… lights out! And they're off! Well, unless you're Yamaha rider Maverick Vinales who was given a ride through penalty and not only pulled in after six laps, but also encountered a miscommunication with his team and took the additional time loop AKA long lap penalty prior to his ride through. What makes this even more tragic? Maverick Vinales held the third fastest speed index for all sectors combined, just after Alex Rins and Valentino Rossi. Let me be more specific… Vinales cranked out the FASTEST sector 1 speed index out of all the riders, the second fastest for sector 2, the fifth fastest sector 3 and the fourth fastest for sector 4. Does that help you understand how he managed to climb his way back to P11 after a rough start? The jump start was a shame but were happy to see such quick times after a slow start to the season.
Joan Mir
It's okay you're just a rookie… NOT. The pressure is on for this 21 year old rookie who moved his way straight to the factory team. It's no secret that Mir shows promise, let's be real, he's a badass! Fact #1: Mir held the eighth strongest speed index for all sectors combined out of the entire pack. Fact #2: He had the seventh strongest speed indexes in sectors 1 and 3. Does that make his jump start penalty that much more upsetting? Yes, yes it does. A rough start at his first Americas GP in the MotoGP series but hopefully we see a clean start in Jerez!
That's a wrap!