All rider photos sourced from MotoGP.com

This weekend Marc Marquez came back ready to fight after an unfinished race at the Twin Ring Motegi. Not wasting any time, Marquez gave it his all in Q2 and landed P1 on the grid but was moved back 6 positions due to penalty points.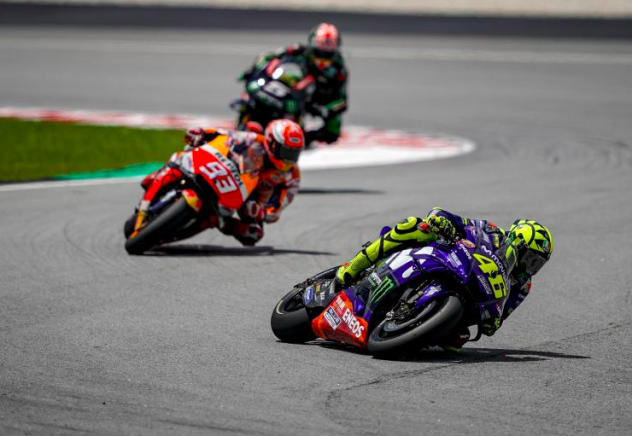 Starting the race from P7 Marquez quickly climbed his way to the top and began closing in on Valentino Rossi. After another incredible Marquez vs Rossi showdown and with only 4 short laps to go, The Doctor crashed out, losing his chance at surpassing #04 Andrea Dovizoso in the World Championship standings before heading to the final race of the season. With Rossi out of the running for a podium finish, the Repsol Honda rider and newly crowned World Champion flew across the finish line, taking his 70th victory.
Now it's time for us to do what we do best and analyze Marquez's performance on the Sepang International Circuit this past weekend.
To put it in simplest terms, Marquez improved his overall performance in sectors 1-3.
If you watched the race, you know that both Marquez and Rossi maintained and incredibly high level of consistency as Marquez closed the gap by 1/10 of a second each lap. In fact, compared to his historical average indexes, Marquez improved his consistency drastically in sectors 1-3 which is a trend we have been seeing from him all season. We've said it before and we'll say it again – this season, Marquez has shown a maturity in his riding as his consistency has linearly improved in almost all races and his speed indexes have found a balance between alien and dangerous.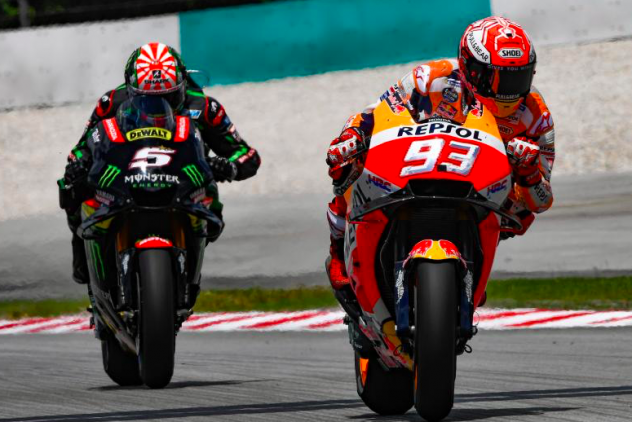 Continuing on, Marquez held the fastest sector 1 and 2 times out of all racers. Are we surprised? Not really…. Why? Because:
Sector 1 holds the highest elevation change with sector 2 close behind
They both consist of tighter turns with little to no straightaway sections (technical sectors = Marquez + Honda territory)
These two sectors are the shorter of the four and given their layout, mastering these sectors is about utilizing the elevation and turns with higher consistency than your opponents.
Marquez's sector 3 times were virtually the same as French rider Johann Zarco whose historical indexes presented him as a major threat on the Sepang Int. Circuit.
So where do we see Marquez's greatest area of improvement on this circuit?
Sector 4
Compared to his opponents, #93's T4 speed index falls just below Alex Rins, Johann Zarco and Repsol Honda teammate Dani Pedrosa. With two tight turns connecting the longest straightaways on the circuit, Marc Marquez must begin to round out his riding and focus on improving his performance through these less technical sectors.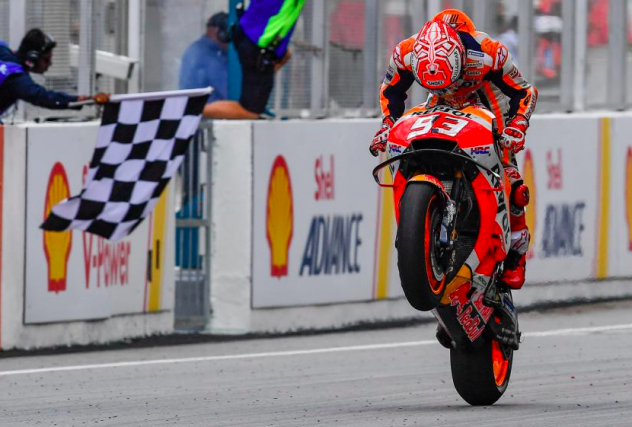 An incredible win for the 2018 World Champion at the Malaysia Grand Prix! The riders have earned a week off after three back to back races before heading to the final race of the season at Valencia!