All rider photos sourced from MotoGP.com
He came, he saw, and he conquered. Vinales took a first place podium finish at the Australian Grand Prix, leaving him just 15 points behind his teammate, Valentino Rossi.
With superior historical indexes, #25 was projected to be a strong competitor, but where exactly did Vinales show improvement and how was he able to create such a gap between him and his opponents?
Let's dive in…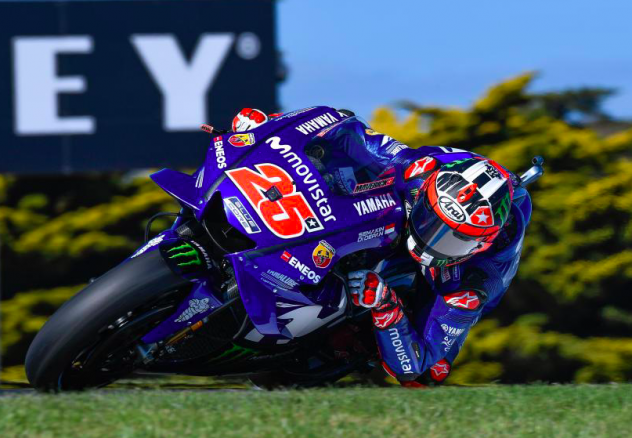 Prior to the race, we wrote a piece analyzing Marc Marquez and Maverick Vinales on the Philip Island Circuit. There, we mentioned how both riders have maintained incredibly competitive sector times across this circuit that have remained unmatched by other riders. Why is this significant when studying Vinales's performance this year?
Well, because this year Vinales had very little improvement compared to previous years, but still managed to create a comfortable gap between him and the other riders. Vinales improved his speed in sector 2 and his consistency in sector 1. The end.
Is it possible that his performance on the Philip Island Circuit has plateaued? This year his sector 3 and 4 speed indexes were almost identical to historical numbers. Aside from sector 1, his consistency across the track remained virtually the same. With this said, Maverick Vinales still won the Grand Prix without much pressure from Iannone and Dovizioso.
How is this possible if his performance has shown a plateau? Because Vinales is the most well rounded rider on the circuit and is ultimately the benchmark for other riders. Yes, Dovizoso has a stronger sector 2 speed index, Iannone has a stronger sector 3 index and Rins has a stronger sector 4 index, but no one rider can match Vinales on every single sector. This is how he was able to pull away from his opponents.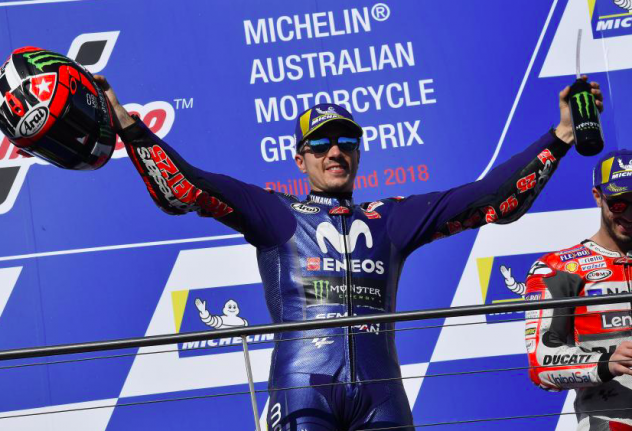 Looking into the 2019 season, Vinales will need to step up both his speed and consistency if he wants to claim another podium finish on the Philip Island Circuit. As these riders progress through their careers, we will be seeing new individuals setting the bar for consistency and speed on specific types of sectors.
Congratulations to both Maverick Vinales and Yamaha for a victorious weekend at the Australian Grand Prix!